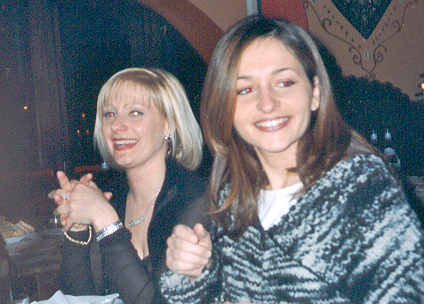 8th of February 2003. Chiara settles up for her own party.
Invites 30 people and brings us to the coolest restaurant around town. :)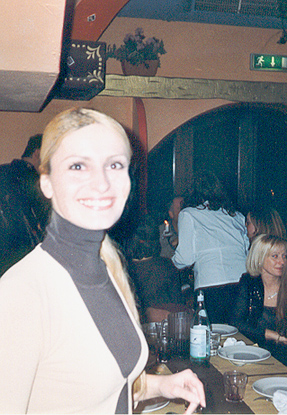 I was wearing this pony tail.. because.. because... oh well, because it was the most comfortably hairdo thinkin we were gonna dance over tables even.
Ehy!!!!!! It's not easy to wear my long hair when you like to dance the way I do.
I simply need to have head free, to shake at my best ;)
By the way.. food in the restaurant wasn't that good ;) But the place is as well a dancing club, lookin somewhere between Mexico and Arabia and it was AWESOME :)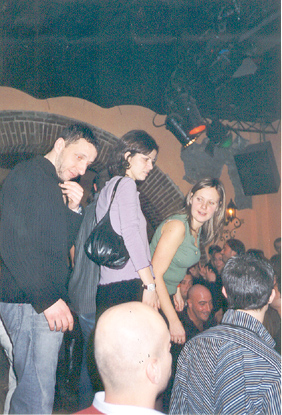 Chiara is the girl with the green shirt (a Benetton one we did gift her with just that night ;)).. undecided if goin on dancing.. but Raffaella aside her seems to have pushed her enough at keepin it up.. :)